Practical financial advice & support for your team
PCFO advise on all commercial aspects of running a successful business along with strategic planning, implementation of effective systems and financial compliance. 
We'll support and advise you on good planning, high quality analysis & insights, and the right structures to help your management team make the right decisions at the right time.
Advice and support all the way
Our advisors can work alongside board or management to support nurturing your business during the early stages and as you grow, increasing sales, developing new products or taking on more staff.
Together, we'll develop a clear strategy that's supported by effective systems, to keep operations running smoothly and efficiently. Regular reviews against KPIs and benchmarks ensure resources are allocated correctly and the whole team supports these shared objectives.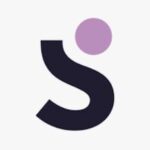 PCFO have added valuable bandwidth to our team. As a small but fast-growing business, they have had helped own a range of accounting functions ranging from bank account recs to monthly management accounts and general ad-hoc requirements.

They have proven adaptable to the needs of the business as we scale.
Contact us to discuss your business needs and how we can help.