Business Plan Financial Advisors & Consultancy Services
Not sure where you want your company to be in a year? 5 years? 10 years? PCFO offers Business Plan Services & consultants to assist you in setting company goals and ambitions. Contact a professional today to get started.
Why Should You Trust Us With Your Business Plan?
Developing a strategy has never been easier with our advisors in business planning services, working alongside industry experts. Creating a business plan with our advisors requires time and resources, and as a busy CEO or Founder, you need to focus on the day-to-day, which is why outsourcing your advisors in business planning makes perfect sense.
What Qualifies Us To Help Your Business?
PCFO have helped many ambitious businesses; both start-ups and SME's, plan and grow significantly through providing the right insights, tools and systems. Our expert advisors in business planning can assist with business & financial planning, cashflow management, how to use data and insights to drive success, and effective KPI use.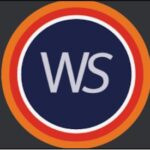 Highly recommend Practical CFO. They run the daily book-keeping for our company as well as generating our Month End report pack, payroll and general Management Accounting schedules.

They also bring considerable experience at a CFO level that is invaluable strategically.

A business plan is a written document containing the goals and plans of a business, how they plan to achieve this, and the time-frame they want to have this completed in.
Contact us to discuss your business needs and how we can help.