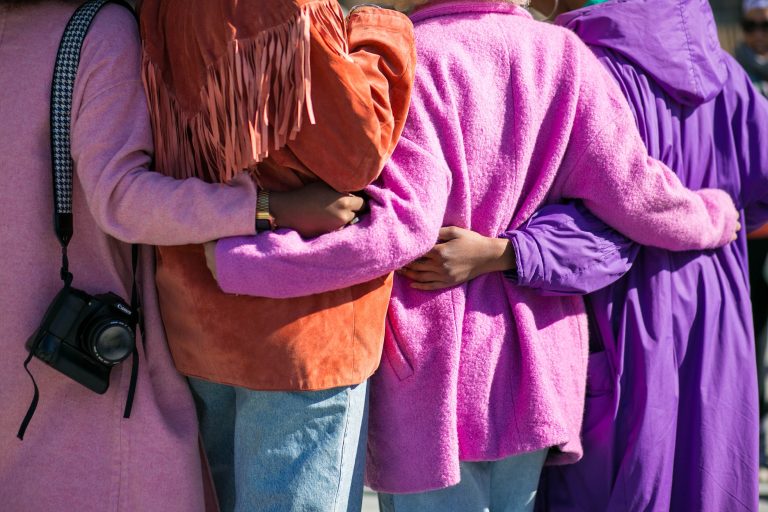 Last year, female entrepreneurship grew significantly with women starting up more businesses than ever before and yet, there are only 2000 female entrepreneurs in the UK that have raised over £1M of VC funding.
Out of these 2000 female entrepreneurs is Sarah Bolt of Forth. Forth is an award-winning digital health business who are leading the way in personalised biomarker profiling. It's designed to help people, in particular women, gain an understanding of their biological health by offering an extensive range of blood tests including a ground-breaking hormone test that can track fluctuations during a woman's menstrual cycle.
Sarah created Forth with a mission to empower women by giving them access to key health insights. Sarah says; "We started Forth in 2016 with a simple vision: to help people be healthier by understanding their body's own biochemistry. Today this is still our core focus, however, as a female-led company I've become increasingly frustrated with the shortcomings in women's health. We were determined to do something about it."
Since its inception, Forth have helped over 55,000 people and carried out more than half a million tests, they continue to innovate and deepen the scientific insights they provide. In 2020 Forth won an innovation grant from Smart Cymru to develop a unique product for women which utilises machine learning. Then in 2021, they launched their new product, MyForm a revolutionary hormone mapping test; "We couldn't be prouder of our journey so far, or more excited for the future."
Female Entrepreneurship: The challenges and what needs to change
The VC marketplace isn't an easy place to navigate, and data has shown that female entrepreneurs often face additional challenges when seeking investment.
The UK VC & Female Founders Report from the British Business Bank also revealed that; for every £1 of venture capital (VC) investment in the UK, all-female founder teams get less than 1%, whilst all-male founder teams get 89%, and mixed-gender teams 10%.
Yet, interestingly, The Alison Rose Review of Female Entrepreneurship discovered that "up to £250 billion of new value could be added to the UK economy if women started and scaled new businesses at the same rate as men."
So what can be done to help overcome the challenges faced by female entrepreneurs? Venture capital investment in female-founded start-ups is increasing, but progress is slow. On the current trajectory, for all-female teams to reach 10% of VC Investment will take more than 20 years.
However, there is positive change happening as most leading banks have or are about to launch schemes designed to support the female business community.
Elsewhere, other challenges highlighted by The Entrepreneurs Network are addressing how teachers and parents can tackle the STEM drop-off rates in school-age girls by encouraging them to take up A-levels and degrees in STEM subjects, also how can we help young female entrepreneurs gain access to industry role models who can inspire and support their journey.
Hopefully, in the coming years, we'll see a shift and positive impact of these initiatives and schemes as the female entrepreneur community continues to expand and thrive.