CFO & Financial Services For Technology Companies
Do you own or work for a technology company that requires outsourced financial services such as CFO or Financial Director assistance? Get in touch today! 
Why Would a Tech Company Outsource Their Financial Services?
SAAS and technology businesses require heavy investment & the ability to scale. Having an outsourced CFO or finance function will help to properly support the metrics needed to present to potential investors, once you get investment your business can begin to scale.
"In the early days of a tech or any business, things can be unpredictable and unstable which is why outsourcing your finance function can be the best option. Practical CFO can also support in some of the most important aspects of running a tech business such as raising finance from investors, securing loans, accessing government grants, mergers and acquisitions, exit planning and valuing your business."
If you're a SAAS business you'll be dealing with multiple license agreements which means your revenue can change month by month depending on the agreement length. Keeping in control of your finances and managing your cashflow effeciently is extremely important, especially if you want to grow. Practical CFO can support and advise on how to get basics right in terms of cash flow management and accurate forecasting.
As a SAAS business you need to focus on your product development, obtaining investment and your customers – outsourcing your company finances will allow you and your team to do this. The Practical CFO team can help in preparing your story to investors, including building investment decks and accurate valuation modelling. Once you get investment, we have help show you how to use your investment in order to develop your product and nurture your customers.
PCFO have extensive experience in helping SAAS / Tech businesses manage their finances and provide them with support and tools to enable growth.
Don't just take our word for it, one of the tech companies we work for stated:
"PCFO have added valuable bandwidth to our team. As a small but fast-growing business, they have had helped own a range of accounting functions They have proven adaptable to the needs of the business as we scale."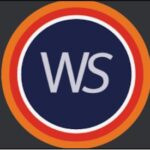 Highly recommend Practical CFO. They run the daily book-keeping for our company as well as generating our Month End report pack, payroll and general Management Accounting schedules.

They also bring considerable experience at a CFO level that is invaluable strategically.

When you build a tech company from scratch, the process is often full of  larger investment expenses in programs, high skilled professionals or app space. You will often have to pay out of pocket before you see any profitable return.
Outsourcing your finance can mean every penny goes that extra mile and you can save costs on full time employment or training.
Contact us to discuss your business needs and how we can help.